the

Bridal Party

Maid of Honor

Miss Amanda Ball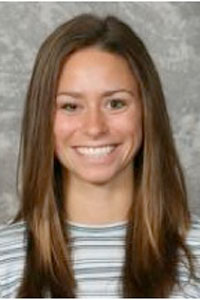 Most often referred to as 'Manda J (and affectionately called Coach Ball by Evan), has been the most amazing roommate I could have ever wished for and the biggest support throughout my early months in Ohio and the beginning of my graduate career. I mean who else plays rock-paper-scissors with their roommates on boys passing by (even from the balcony), has dance parties until 3 or 4 in the morning, has very long and very deep conversations (especially before exams) and studies for finals in unheard of accents!!! She has an incredible heart for the Lord and has been such a blessing to my walk throughout the year. I have never seen the light of the Lord shine so bright through another woman of God. Amanda Ball is now a graduate student in the Clinical Psychology Program (Psy.D.) at Xavier University.
Best Man
Mr. Andrew Bergevin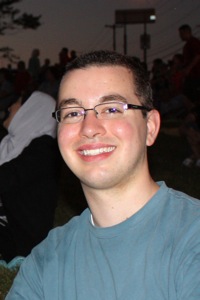 Andrew and I grew up together, met before kindergarten, played with our sonic the hedgehog dolls (I still have mine), Monster-in-my-pockets, Pokemon (My Blastoise never did beat his Charizard, the experience gap was just too great), Golden Eye (License to Kill/Knives Only anyone?), and Le Jeu de Canada: Poleconomy! Hanging out every break, discussing spiritual concerns, and praying for one another, Andrew really defines what it is to be a faithful friend to me. Andrew grew up to be a professional violinist with the Syracuse Philharmonic.
Most Hilarious Memory: When Andrew was younger he had these peach swim trunks. Maybe they were faded, maybe they came in that color, but I would see him underwater and think, Oh My Gosh! Andrew's naked!
Miss Emily Chiu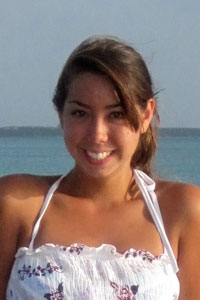 So, apparently, Emily and I look like sisters, which is a good thing because in less than 5 months we will actually be sisters :) I have always wanted one! Emily has such an infectious outlook on life, and her energetic spirit is always uplifting! She has a heart for the Lord and she is always striving to put Him first! She also has a secret dancing ability that she likes to display in every possible location in Maryland, especially on National Dance Day!!! It seems that every time she is around there will be lots of laughing (more often "Squanking"), tickling, facials, shopping, and cheesecake (ALWAYS CHEESECAKE!!!) Thank you for always letting me borrow your brother!! Emily Chiu is now a education major at Cedarville University and will be doing her student teaching in Thailand in the Spring of 2011.
Mr. Ryan Buker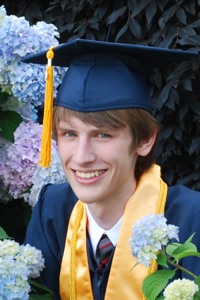 Ryan and I met on the phone. Jessi and I had just started dating and little brother needed help with his C++ homework. After an hour of patient explanation of classes to someone who didn't understand functions and his COBOL-trained mother (Coincidentally, my future mother-in-law knows COBOL. Hardcore, right?). Ryan's a lot of fun in person, and we had some late nights of Castle Crashers and Rockband. Ryan's about to grow up at UNC Charlotte.
Most Hilarious Memory: I was there when Ryan realized that he could use his arms as a jump rope, then use his lack of joints to bring his hands back over his head. This is incredible. His brother named him Freakboy. Also, one time I paid him a dollar to eat a spoonful of butter.
Miss Lauren Cerk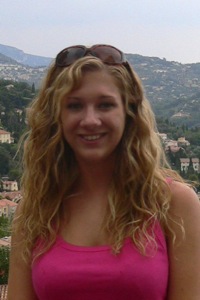 Though being in the same program and classes for a year, Lauren and I started REALLLLLY getting to know each other on our infamous Panera dates. Bright and early on Friday mornings we would meet (though we were often late), have tons of girl talk, and then pursue the Lord about a variety of different topics. Lauren has such a heart for people and she cares a great deal about those around her. She has grown so much in the Lord within the past 6 months, and the Lord has great work prepared for her. She has always been very, very supportive and a great friend to confide in! I appreciate all the hours of our "amateur" counseling sills. I couldn't have had a better ICI partner with our "fake" (but oh so real) problems! . Lauren Cerk is now a graduate student in the Clinical Psychology Program (Psy.D.) at Xavier University.
Mr. Michael Trueblood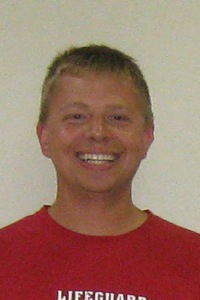 Trueblood and I spent a lot of time in a small room at work. The project had a lot of "compiling" time during which we came up with great inventions including the pickle-turtle, which can bury itself in the sand, and the TiPLBAT, a Titanium-Plated Laser Bearing Attack Turtle, an autonomous reconnaissance and combat drone. Trueblood's been very generous in opening his home to Rockband parties and super smokeouts. Trueblood grew up to be a software engineer by week while flying an RC helicopter and designing parts for it on the weekends.
Most Hilarious Memory: We were throwing a ball over the cube walls and it landed directly in Mike's water cup, making a great mess of great hilarity.
Miss Renee Johnson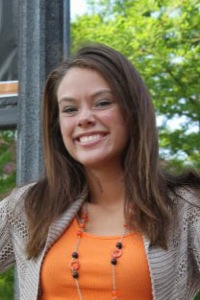 We have known each other since FOREVER!!! Our relationship has changed so much over the years, from just being in the same grade and classes, to RENEE'S GOT A BANJO, to being thoroughly overwhelmed with certain "instructions" :), to "falling in love" prom dress shopping, to red slushies, to VS dates... You've been there for me through everything and more! All the slumber parties (which I screamed at 5 am!), songs you wrote about us (remember for prom?), to all the girl talk we do on our semi-annual dates! You are such a loyal friend, and definitely the organizer of social events for our group! I've always known you'd be in my wedding, and now its here! I can't believe how much we've grown and changed since HS, during college, and even still since college!! I love our instant friendship and how no matter how long it seems like its been since we've talked, we always always pick up right where we left off!!! Renee Johnson is now works full-time for Campbell University.
Mr. Christopher Annanie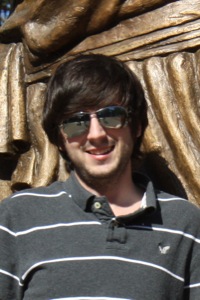 Christopher and I were competitors in programming and web apps classes Junior year at Cedarville, but we became roommates and teammates for Senior year. He reintroduced me to video games, and I introduced him to girls. We successfully pulled off a Pick-a-Date (where you ask someone for your roommate) during No-shave November. (Proof) Christopher grew up to be a Software Engineer, and has recently learned to appreciate sushi.
Most Hilarious Memory: Christopher and I made sweet costumes for Elliv (Cedarville's student awards show). We were Pac Man and Ms. Pac Man in 2007 and a WiiMote in 2008.
Mrs. Suzanne Logies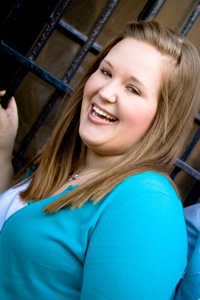 Suzanne was the person who called me and invited me to the small group in which Evan and I would eventually meet and fall in love. Though we didn't hit it off that first day (because apparently I looked mean), I sat right next to her for the first few months at church. Soon, this turned in to carpooling to almost every church function because we lived 2 seconds from each other. These carpooling experiences included a lot of laughing, singing, dancing, confiding, and venting! I miss my carpooling buddy, but I am very happy for her and Michael's new marriage! However, we will always, always have blaring I MADE IT and the hysterics of all our double dates!! Suzanne Logies is now working for Hamilton County Child Services.
Mr. Joshua Adams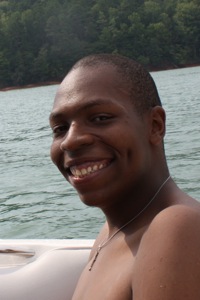 Josh was one of the first people I met at church, a silly and fun kid who was up for anything from Chubby Bunny to Rock Band. Josh plays a killer game of Madden, and loves the Bengals, especially Ochocinco, calling himself Ochonueve to match his birthyear. Josh is generous, taking me to King's Island (where he works) on his day off. Joshua is growing up by slimming down, and this entry was not copied from his Match.com profile.
Most Hilarious Memory: So we were playing capture the flag in the church in the dark, and I see this monstrosity running at me so I reach out to stop it, and find myself choke-slamming Josh to the ground. This is not recommended for any asthmatics. Sorry, Josh.
Mrs. Jennifer Sharp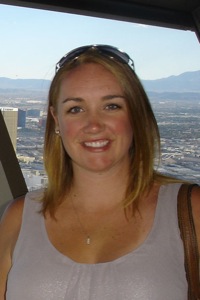 Jen (along with her husband Jason) also deserve a lot of credit for our relationship. She basically conspired and manipulated me in to picking up the "helplessly, stranded Evan" from Lexington! Tricky, tricky, deceptive people! Jen has been a very big influence during my time in Cincinnati. She was one of the first people I felt like I had a strong relationship with outside of my cohort. Her heart for the Lord and easy going nature led me to seek out a accountability type relationship with her which eventually turned into the best girls bible study group ever which she leads with her "STERN", stick-to-the-schedule, teacher discipline ;) As much as you can without Frankie (her boisterous dog) interrupting because it clearly isn't the talkative girls getting us off schedule 0=) Jennifer Sharp is now a kindergarten teacher at the Mount Auburn International Academy.
Mr. Jason Sharp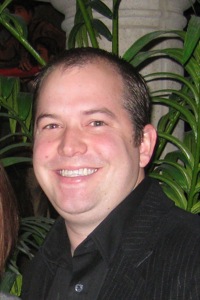 Jason's been one of the most influential people in my Cincinnati experience. The leader of Journey, Jason and I have spent a lot of time planing, preparing, and pumping events. Jason's a great competitor, fierce in everything, and good at it, too. Jason had a significant role in Jessi's and my relationship. When Jessi filled out our church's contact card, Jason passed it off to one of the girls to invite, mentioned that my girlfriend might be in the list, making him the first to call the relationship. Later, I found myself stranded in Lexington, and Jason (along with his wife, Jen), manipulated Jessi into driving down to rescue me (which is not how I envisioned my princess story going). Finally, I confided in Jason my thoughts and feelings just before Jessi and I started dating. His advice? Don't overthink it. Well Jason, I didn't. I prayed and prayed, and I'm super blessed today! Jason grew up to be a great candidate for Groomsman, Officiant, Musician, and MC, but we had to limit him to two roles.
Most Hilarious Memory: So Jason's clearly the oldest in the group, and it is my constant delight to remind him of this. Very recently, Jessi was asking if Jason was really that much older, and I told that not everyone had experienced the seventies, and Jessi was floored that a one of our peers could have been born in that decade.